How to make your own Dark Legacy Comic:
(When you are out of the country and have no Wacom Pad or Photoshop)
1. Obtain a cutout of your favorite character. (Clearly Keydar)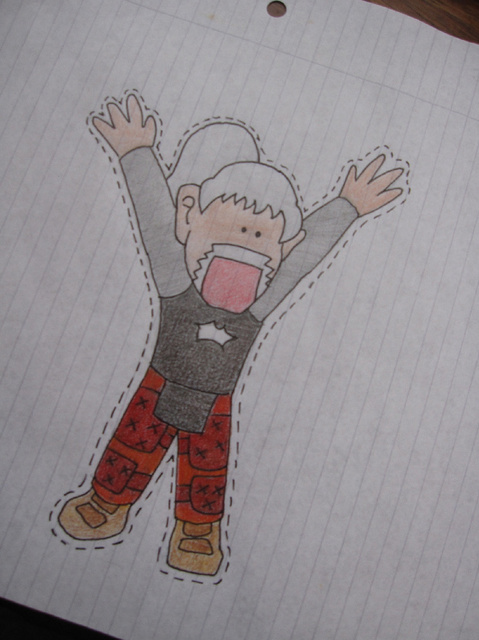 2. Obtain a nice background.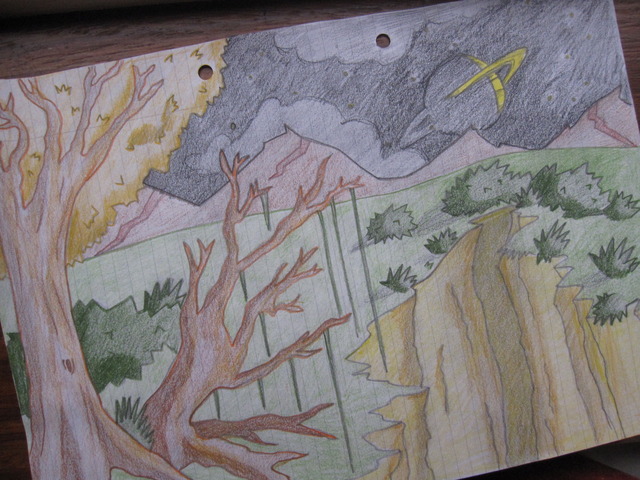 3. Make a chatbox.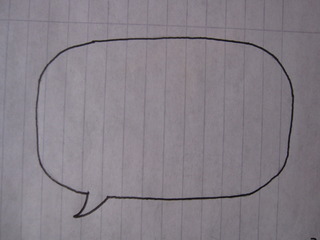 4. Put all three together...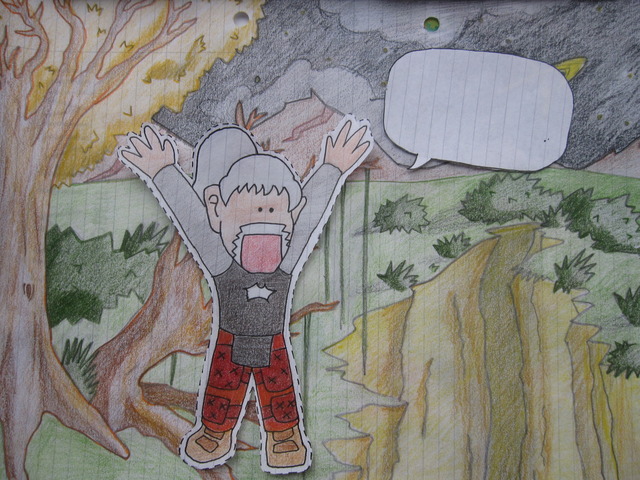 5. Now all you have to do is add some text...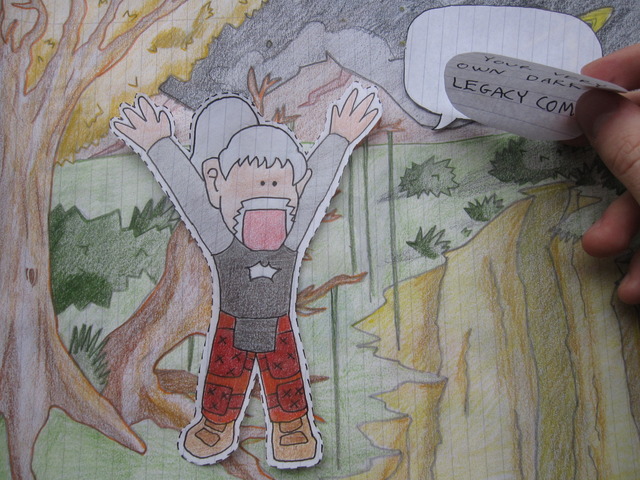 And now you have...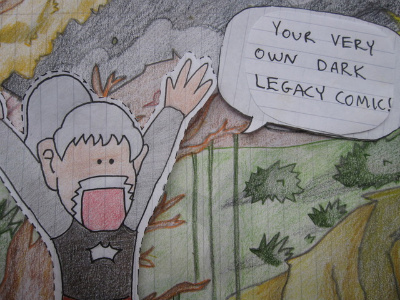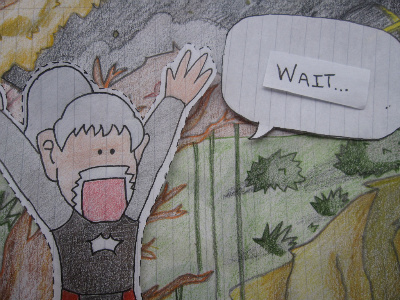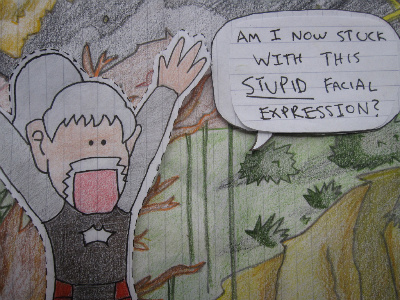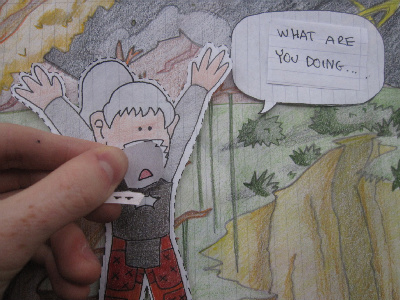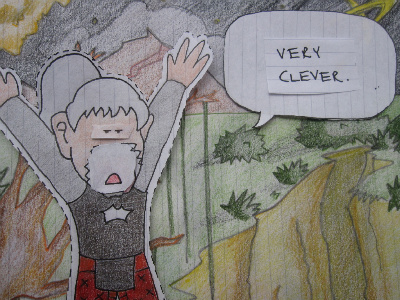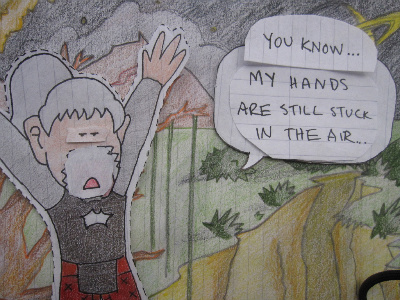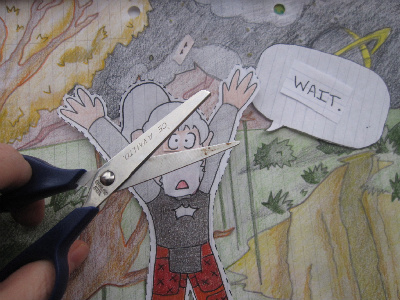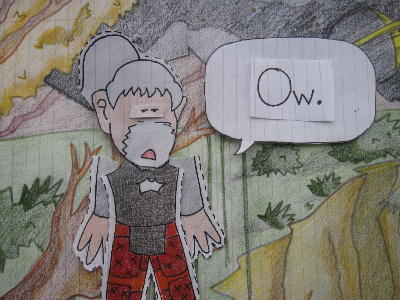 Fin